Star Milling Co. has been owned and operated by the Cramer family for over 50 years. Their involvement in aquaculture products began in Anaheim, California in the late 1960s. Richard Cramer owned a mill that produced pelleted varieties of many feeds including trout feed. Richard supplied pelleted trout feed to eastern and western Sierra trout farms for years and went on to sign several contracts with the state of California hatchery system. In the late 70's this operation moved to Star Milling's current base of operations in Perris, CA where the production of aquaculture products continues today.
The idea of making koi food originated with Richard Cramer over 30 years ago. He wanted to make food that was higher in quality and lower price than what was currently available. By the late 1980s Star Milling began to manufacture koi food, known today as Ultra Balance Premium Koi Food.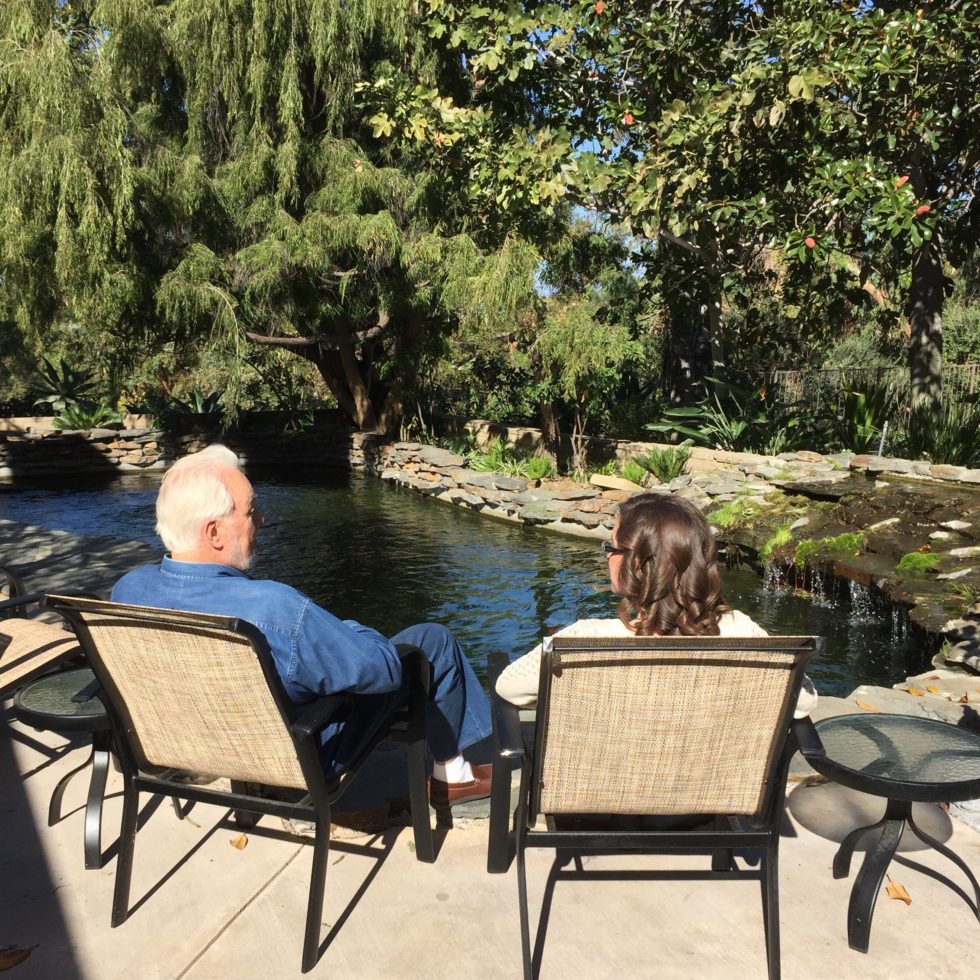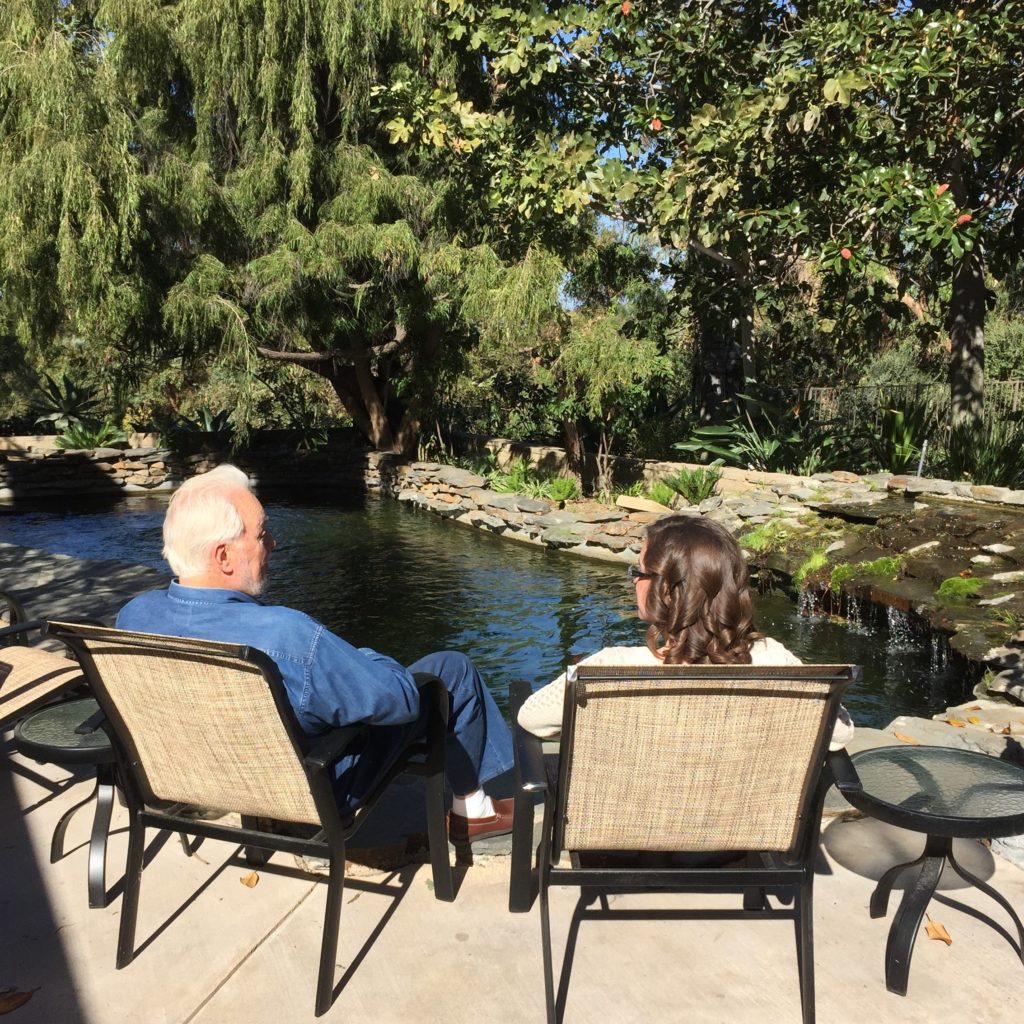 Richard & Laura Cramer enjoying their koi pond
Star Milling now manufactures a full line of aquaculture diets for a wide range of species from catfish to koi. Company leadership has transitioned from the founder Richard Cramer to his son Bill Cramer and grandson Paul Cramer. Even with the overall growth of the company Bill Cramer, President of Star Milling, says "The character of the company has not changed. It's still family owned, with a personal commitment to quality and good manufacturing practices".