We are living in a time of uncertainty. Our daily lives are changing from moment to moment, and it can be challenging keeping anxiety and stress at bay. Why not engage in a hobby that can help bring you some peace? Let koi keep you calm by bringing a relaxing energy to your home.
While koi ponds are inherently fascinating for the colorful fish that fill them, there are other benefits of having a koi pond in your home. Koi owners have reported stress relief, relaxation, and higher property values as some of the incredible benefits of koi ponds. Here are a few ways koi keep you calm and can bring serenity into your life:
Koi Symbolize Good Luck & Fortune
Koi fish have strong symbolism in the Japanese culture. They are believed to bring good fortune and luck and are considered symbolic of material and spiritual advancement, long life, strength of character, perseverance, and courage. Additionally, koi fish have a particular significance based on their color:
Gold or Yellow: Wealth, prosperity, and growth
Red or Orange: Motherhood, love, power, and bravery
Black: Fatherhood, strength, and endurance
Pink: Femininity representing a daughter
Blue: Masculinity representing a son
White: Career success, balance, and harmony
They're also associated with strength and perseverance in adversity. That's because koi are known for swimming upstream regardless of the conditions. If you're feeling stressed or feel that something is weighing you down, you can borrow some strength and perseverance from your fish and comfort yourself in the knowledge that things will work out in the end.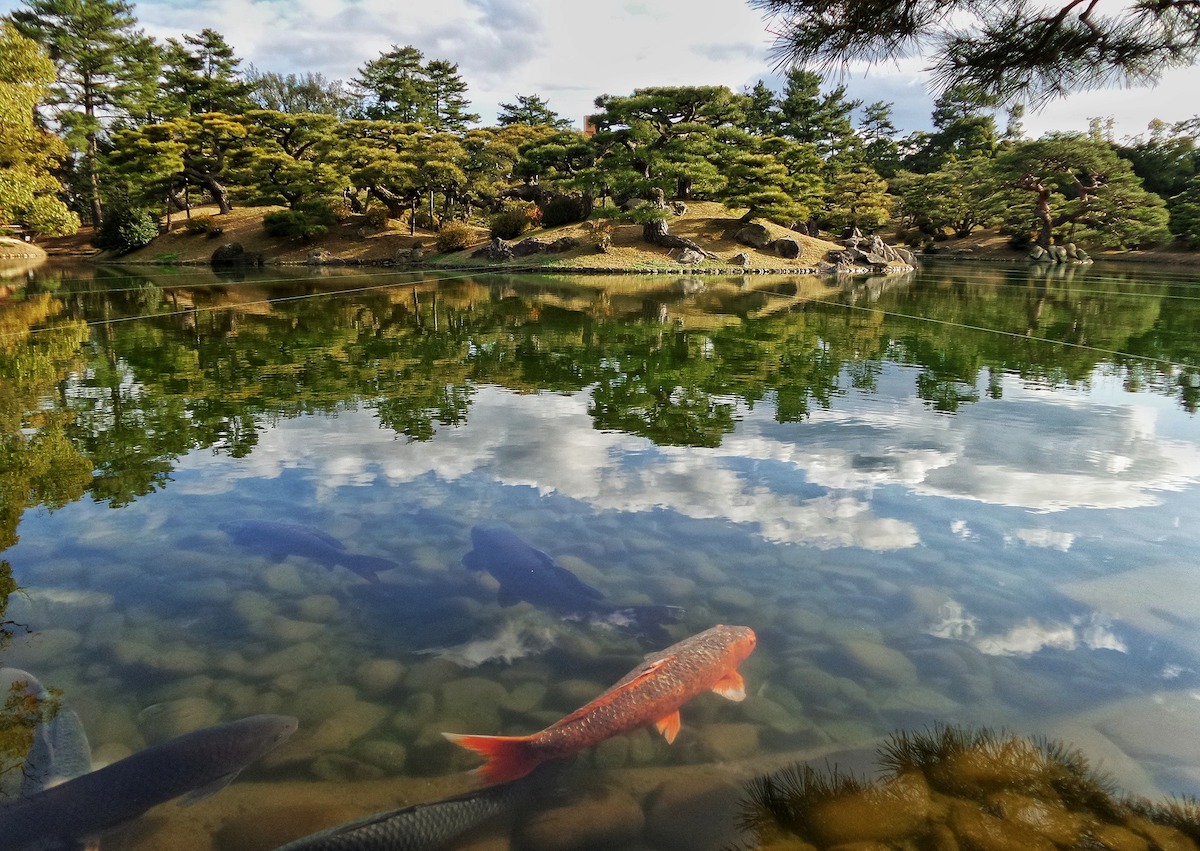 Having a tranquil and happy backyard is a fantastic way of relieving stress and getting in touch with your inner spirit. A koi pond is a perfect solution to help you sit back and unwind from the chaos of daily life. The soothing sound of running water and watching beautiful fish swim can help rejuvenate and calm you.
We have deep, instinctual ties to water, and the mind is at its most relaxed state when around a body of water. According to a study published in the British Journal of Occupational Therapy, all the participants reported that the sound of running water from their fish tank relaxed them, and they felt physically more relaxed when watching their fish.
Caring For Koi Is Rewarding
Taking care of your koi creates a deep sense of purpose, fulfillment, and tranquility. Unlike other pets, koi require minimal maintenance that you can easily incorporate into your day. Having a structured routine can help ease your anxiety, and if you're struggling with depression, it can motivate you to get out of bed and moving. Also, the joy of seeing your koi thrive can boost your mood and recharge your mind and spirit.
Creating a koi pond in your garden will enhance the environment you are living in, attracting nature, and creating a miniature ecosystem that you are helping to support.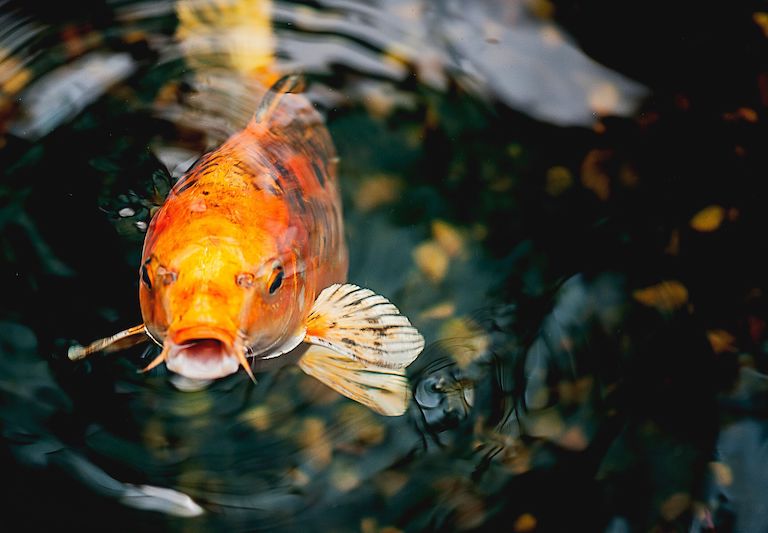 Planning where your pond will go, along with the shape and size, choosing the plants, and most importantly selecting which variety of koi you want is a fun project that will bring the whole family together.
Koi Ponds Help You Connect With Nature
When you add a koi pond to your backyard, it will also encourage the growth of beautiful plants that will attract butterflies and birds, thus creating your own natural and peaceful space. Scientific studies show that spending time in nature can help improve your mood, relieve anxiety, depression, and stress, and boost feelings of well-being and happiness.
Researchers have found that it doesn't take much time for the positive benefits to kick in; just 10 minutes outside in a space with nature is enough to make your feel better. That's because being outdoors increases blood circulation to the brain and the release of "happy" chemicals like endorphins and serotonin, increasing your sense of wellbeing. By reducing stress, your blood pressure and heart rate will normalize.
How to Take Care of Your Koi
Apart from ensuring your koi pond is clean and aerated, you also need to feed your koi a balanced diet that will allow them to thrive. At Ultra Balance Premium Koi Food, we have two types of nutritionally balanced formula with the correct levels of minerals & vitamins, amino acids, and natural color enhancers.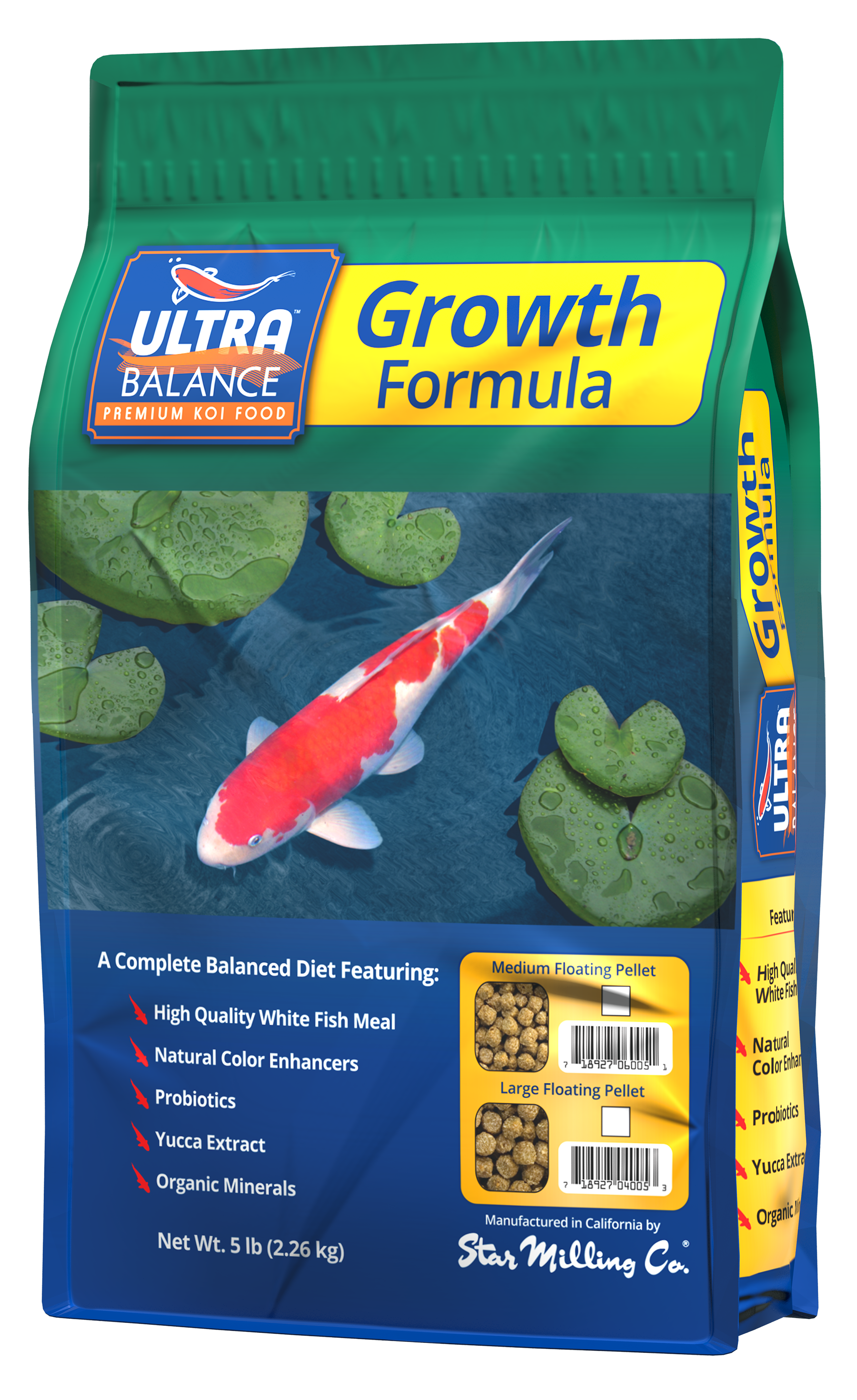 Growth formula
Formulated for optimum growth of young fish when water temperatures 64 °F and above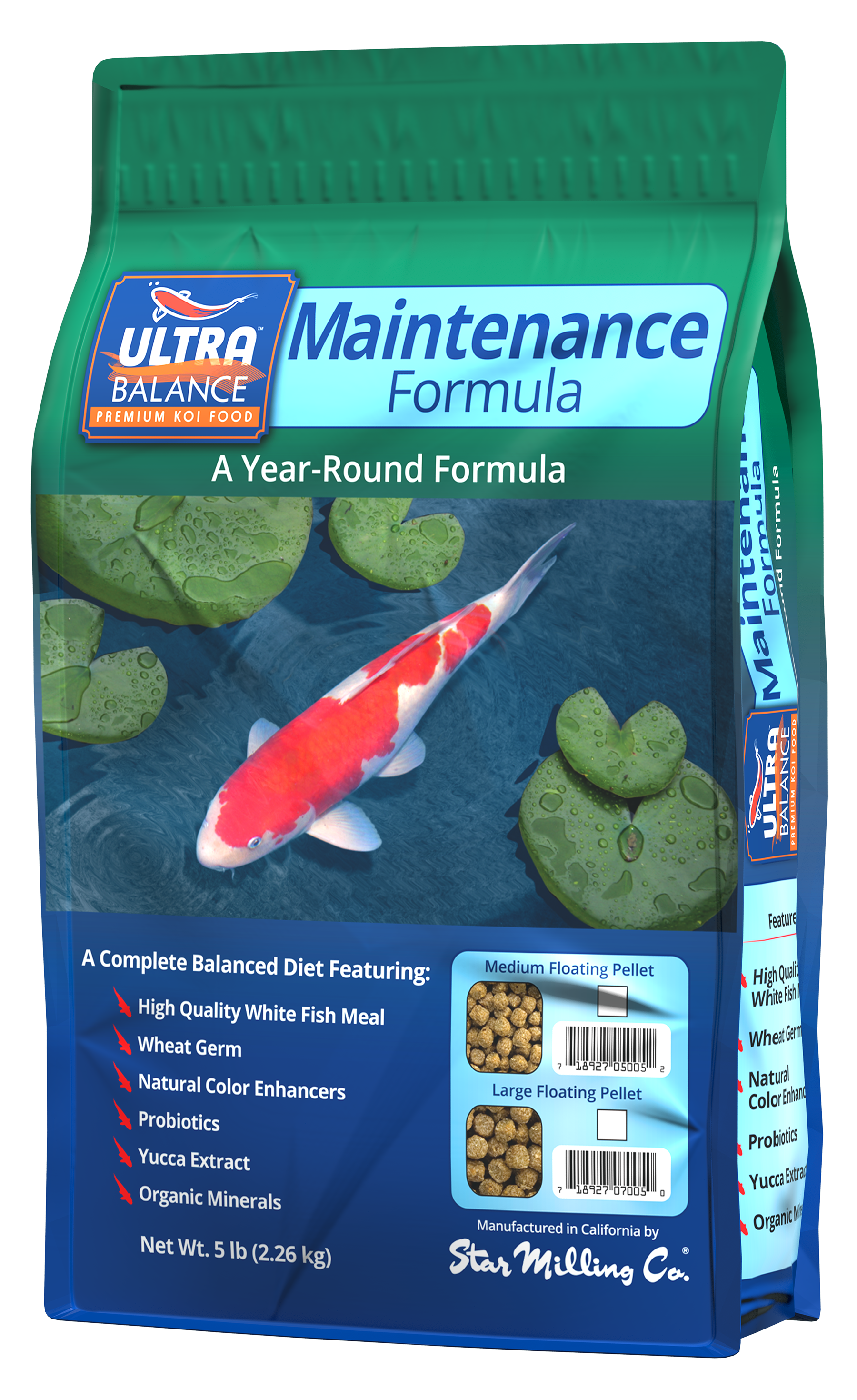 Maintenance formula
Formulated as a year-round diet for fish over 2 years of age. Also recommended as an all age diet when temperatures are below 64 °F, or in crowded pond conditions.
Each formula is designed to help your koi achieve their optimum growth, energy levels, and health. To purchase any of the Ultra Balance koi formulas, you can order online or find a dealer near you today.